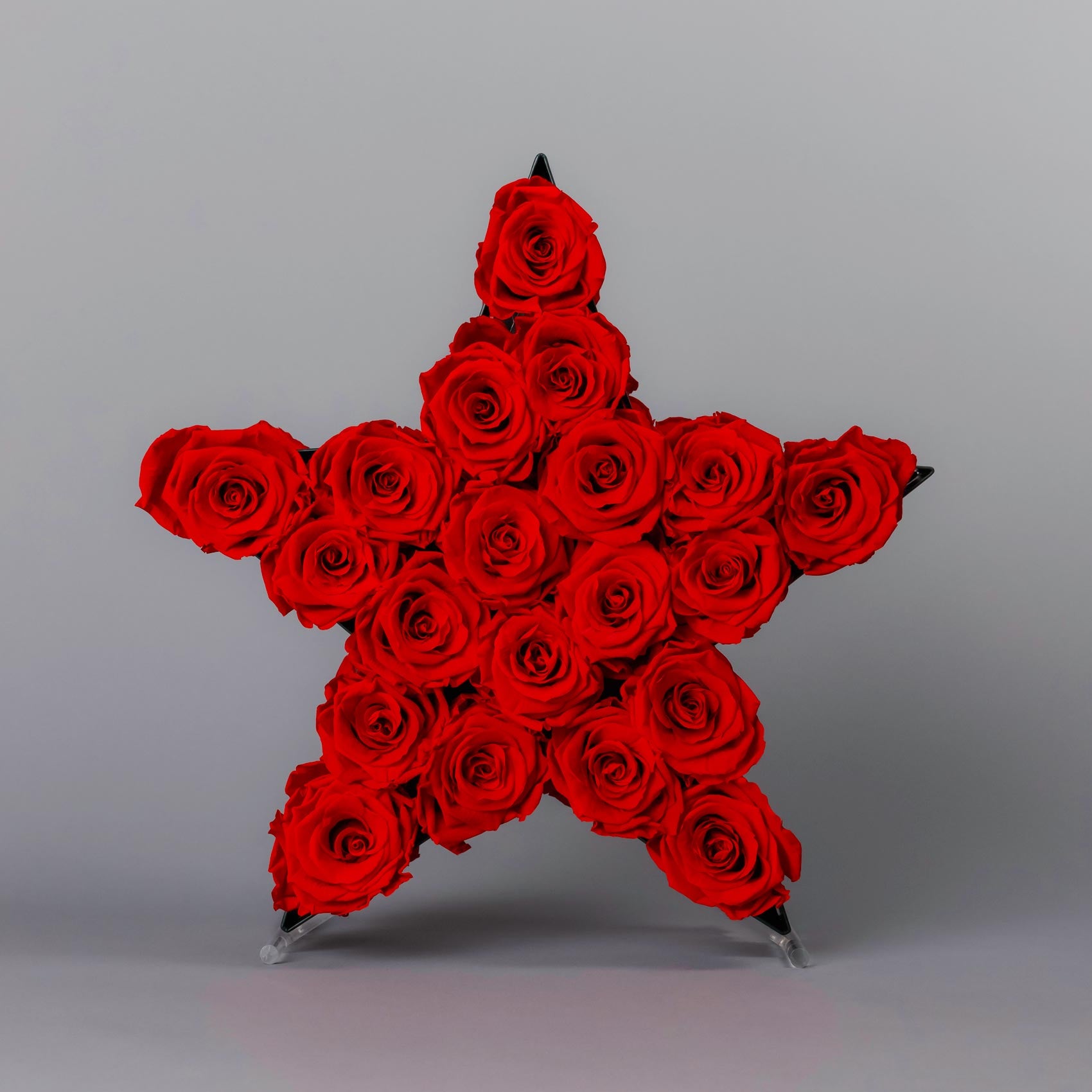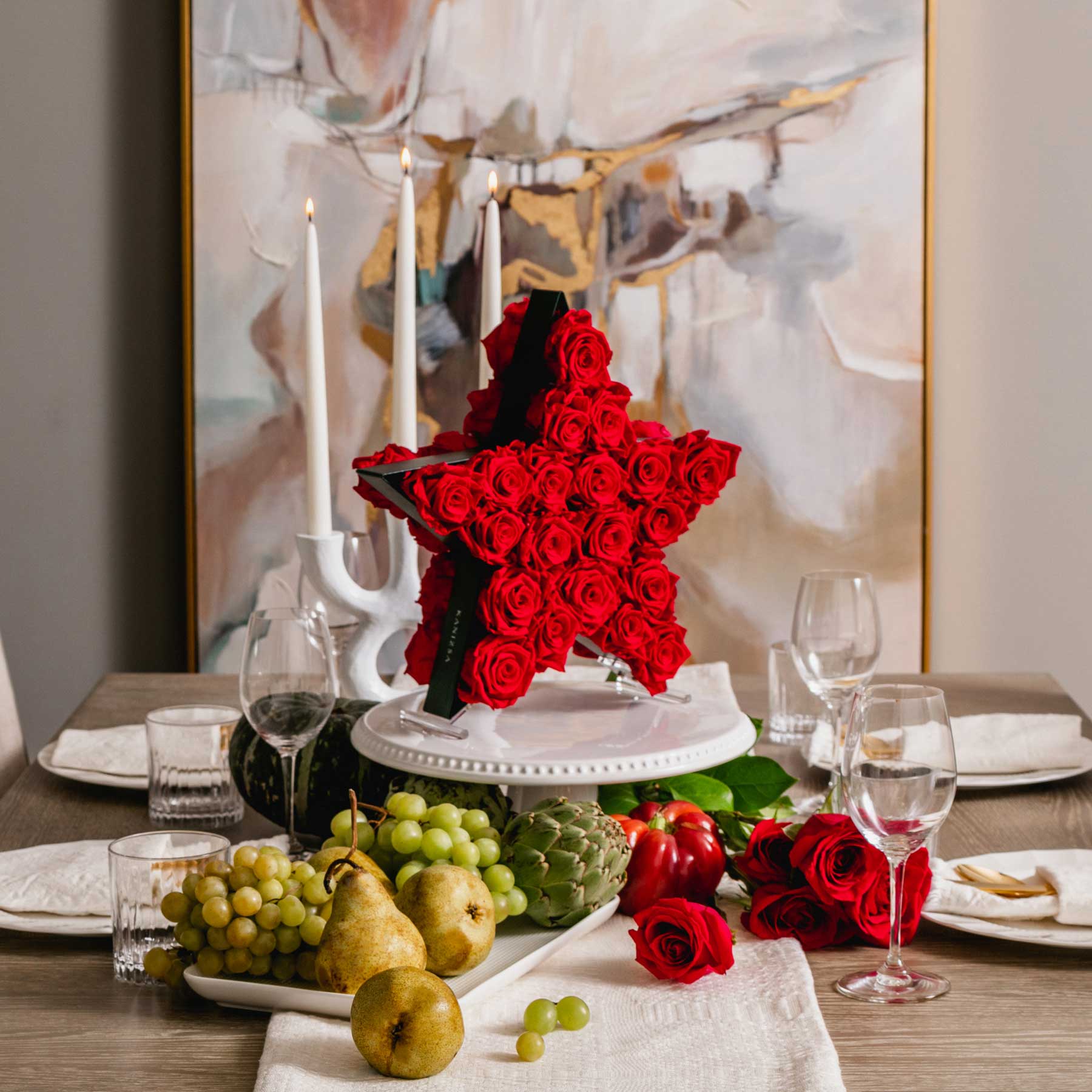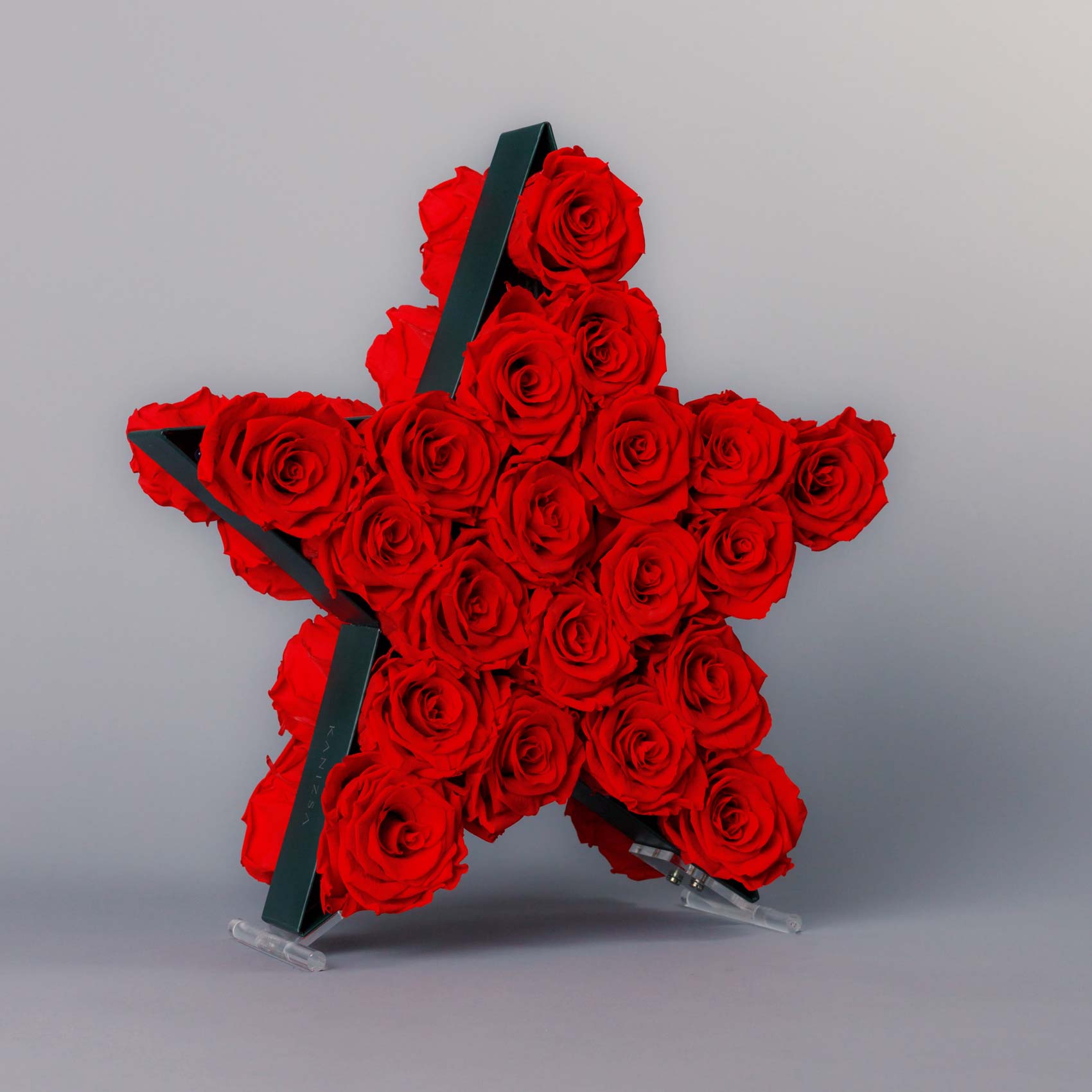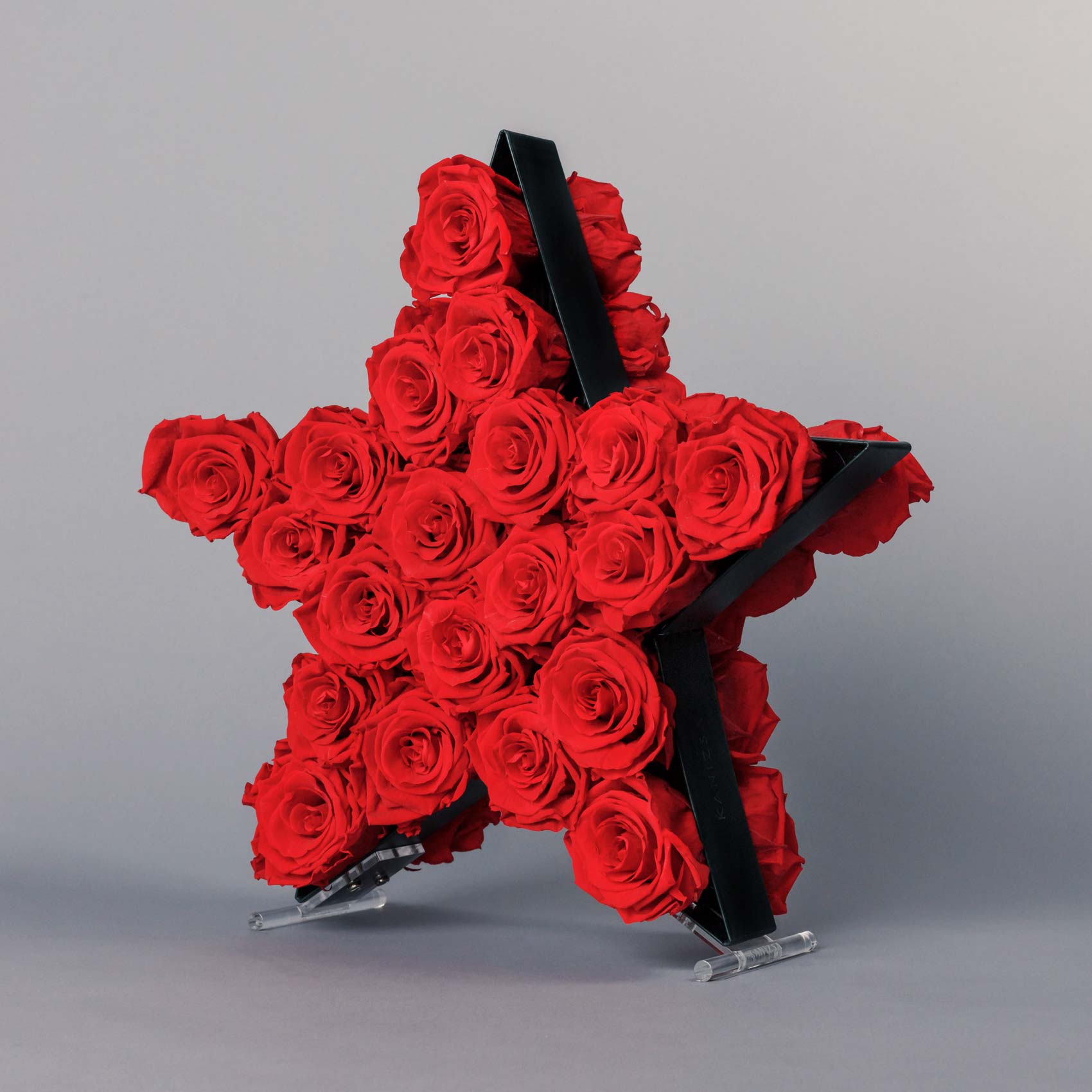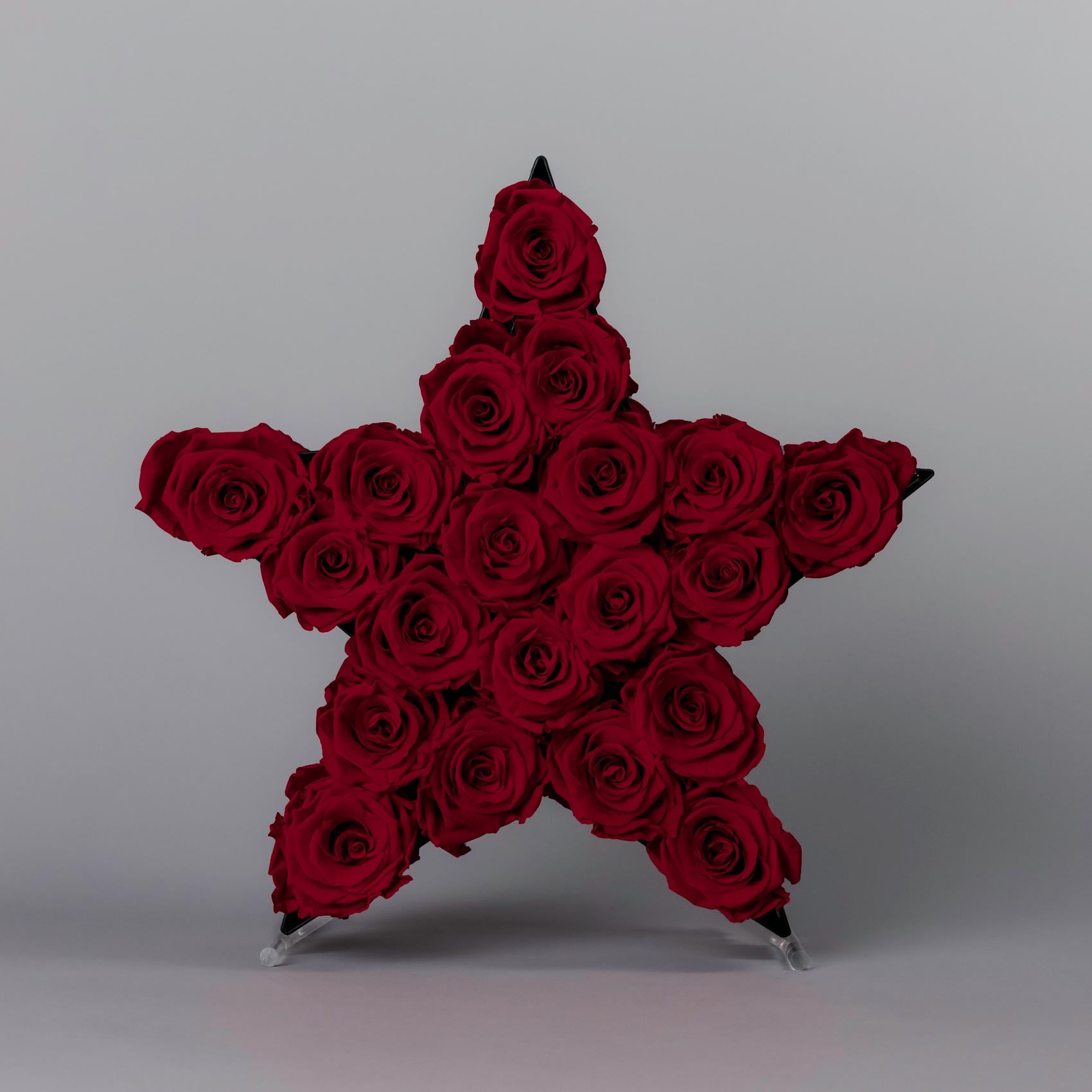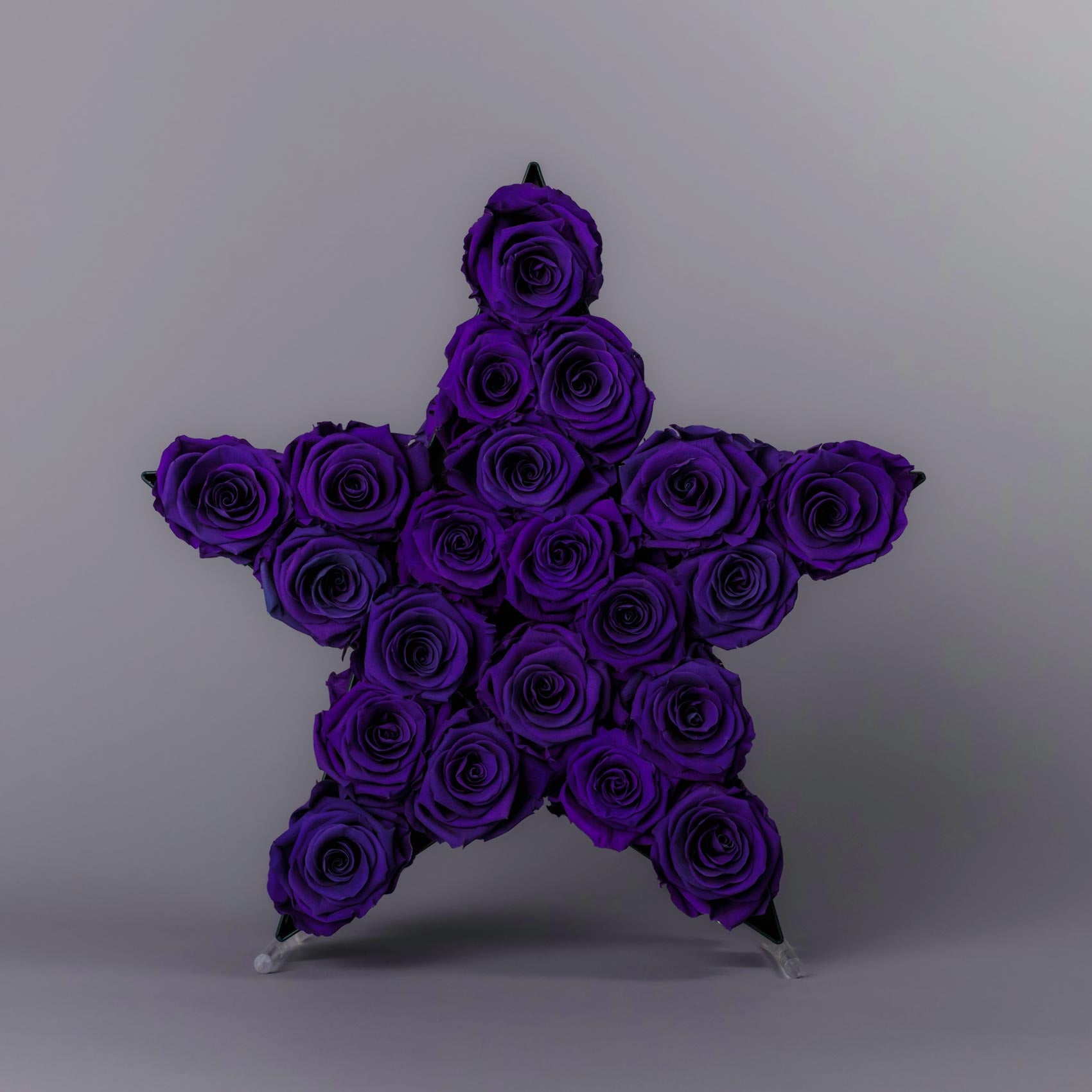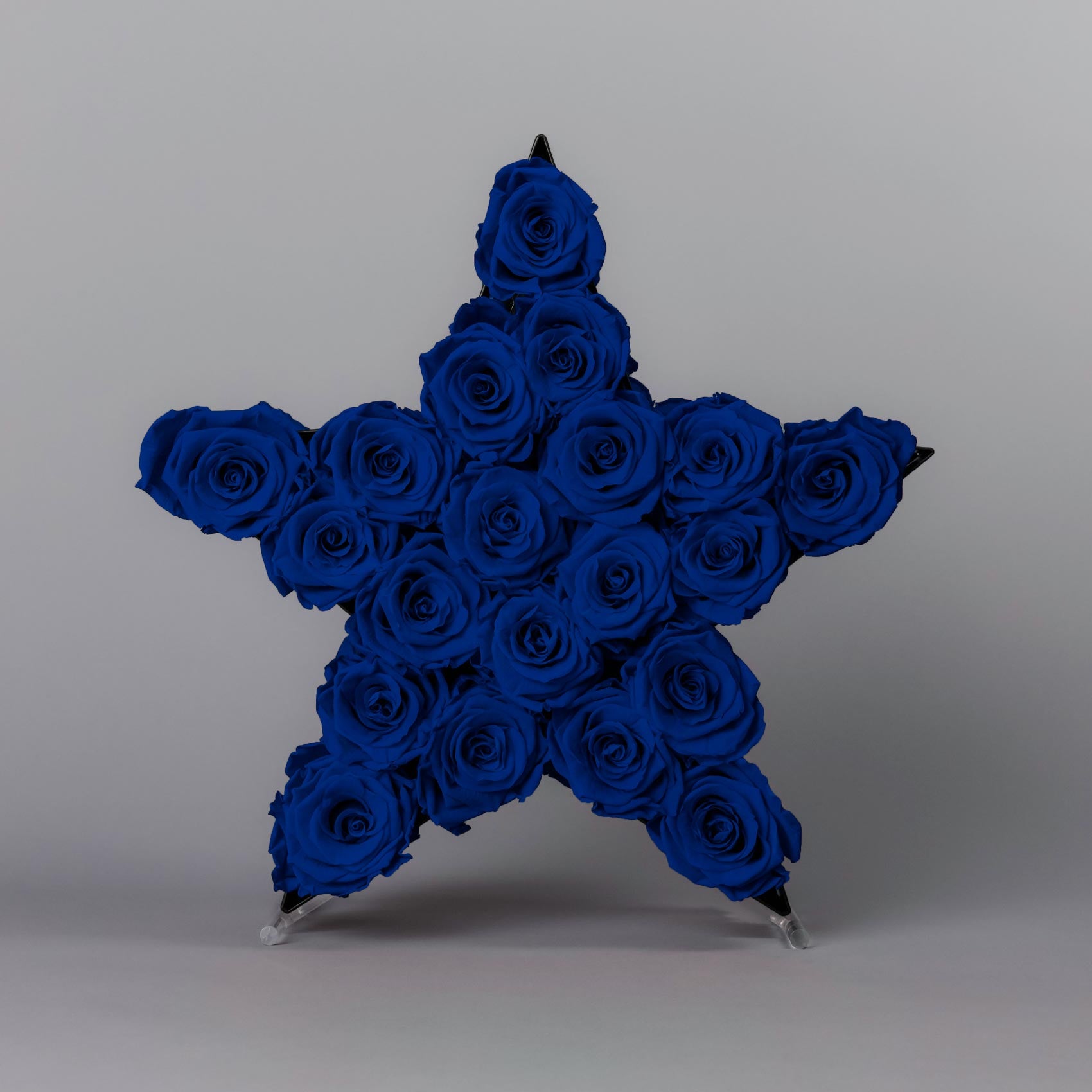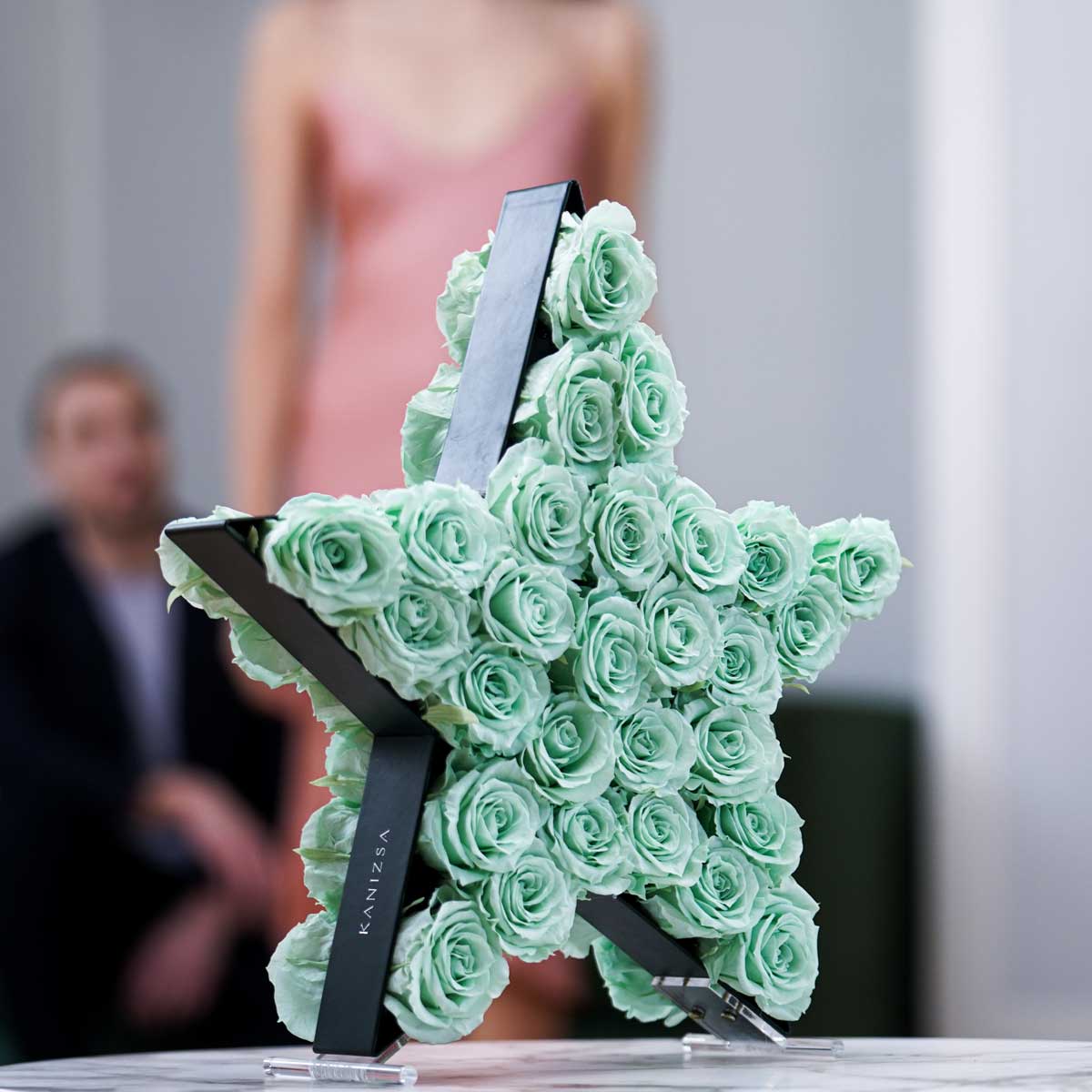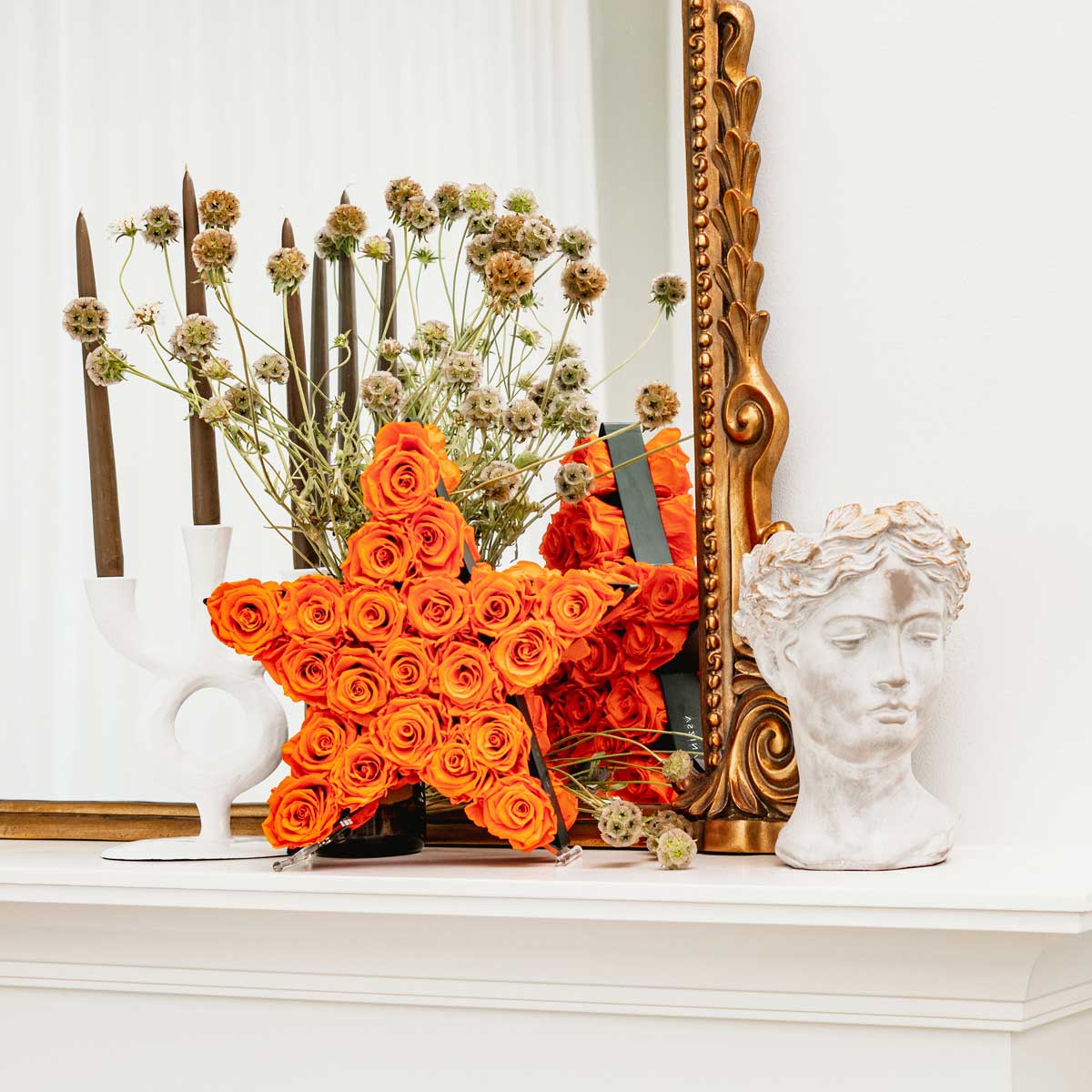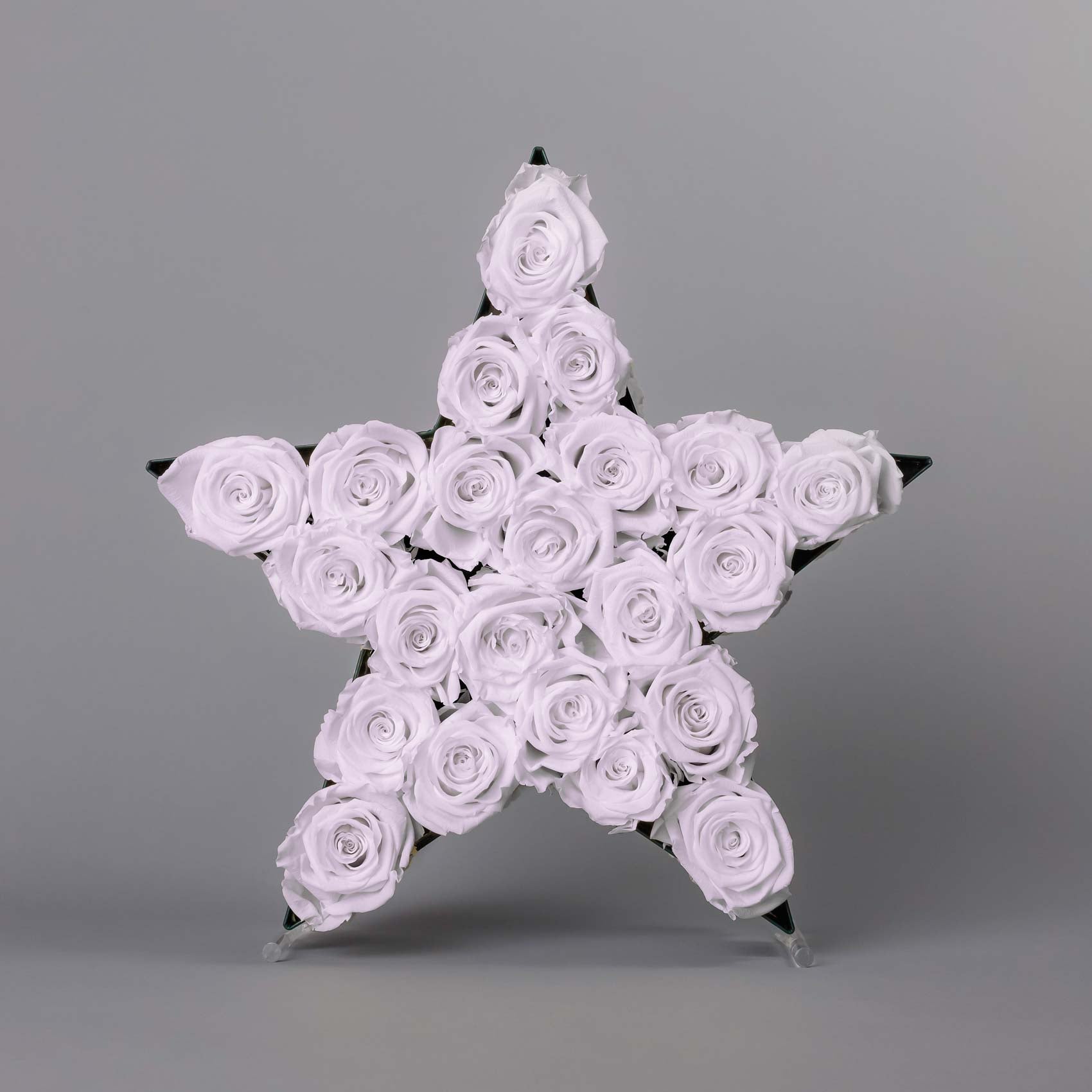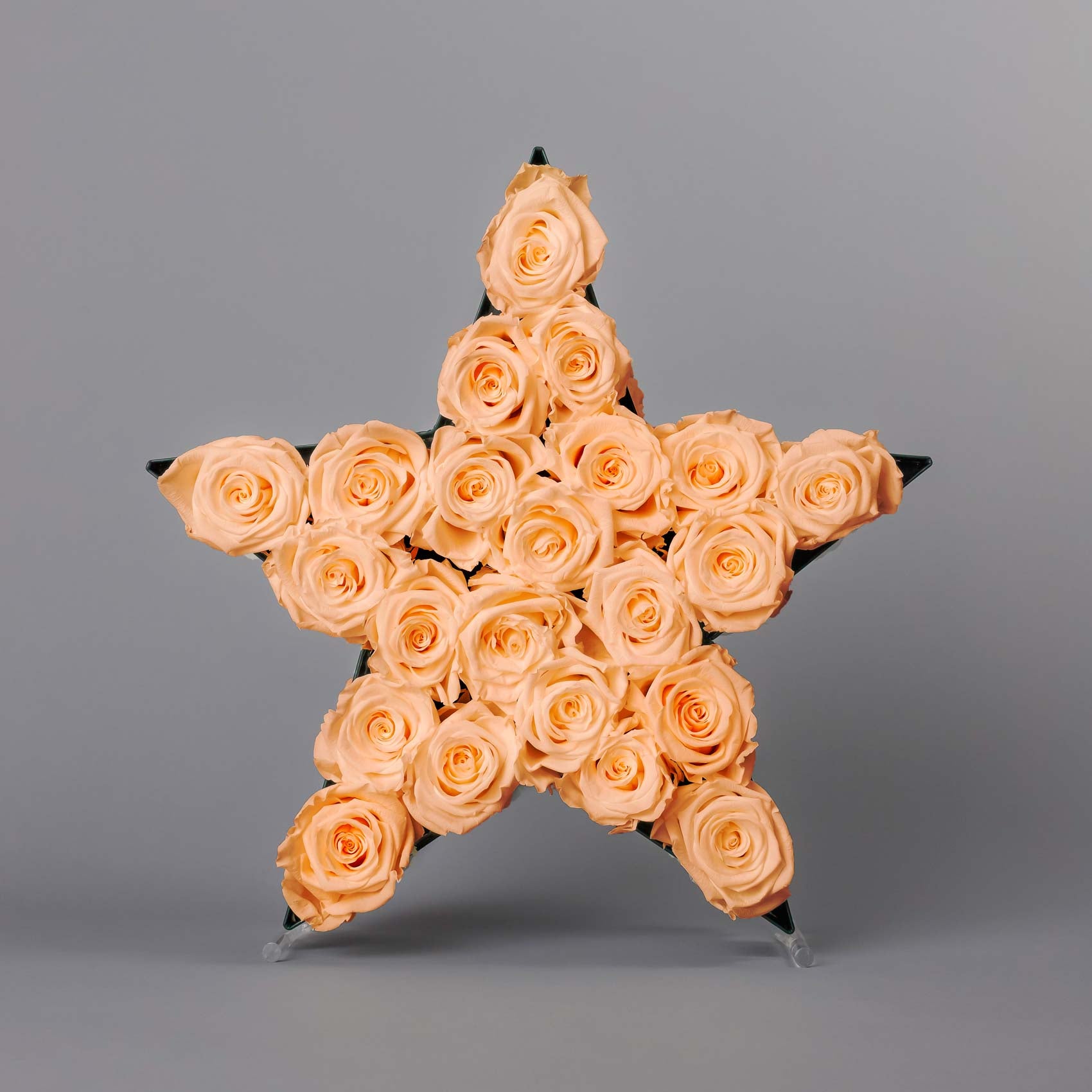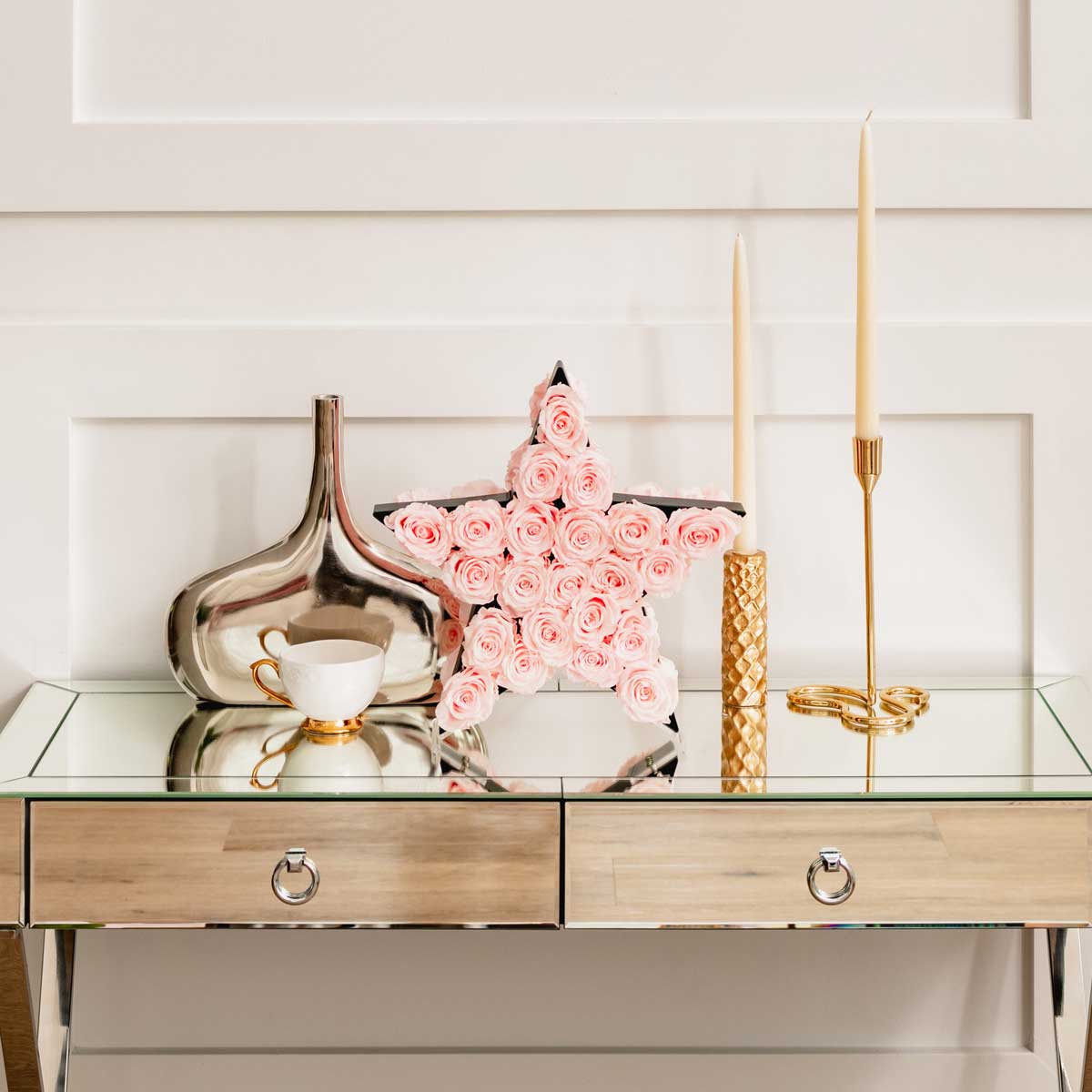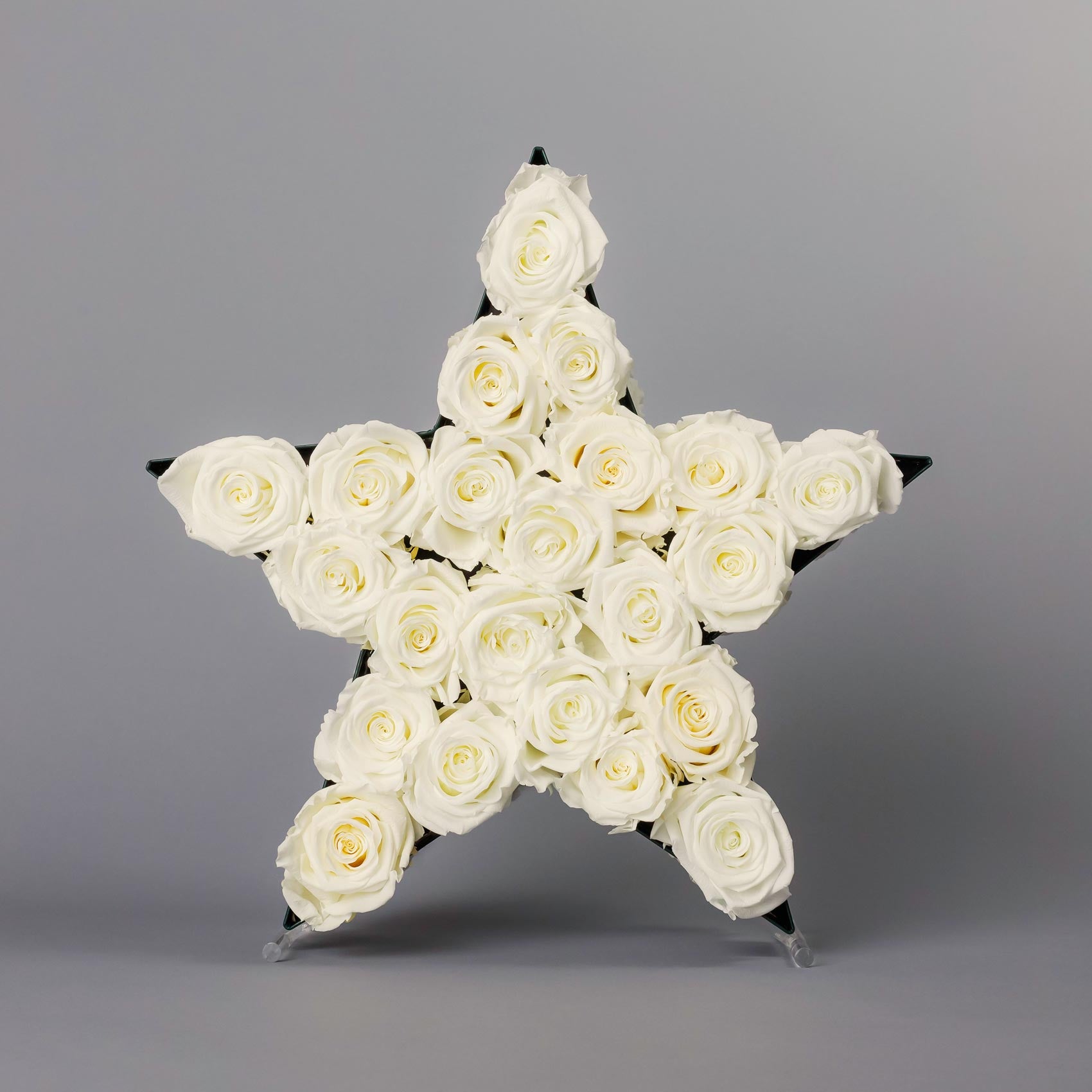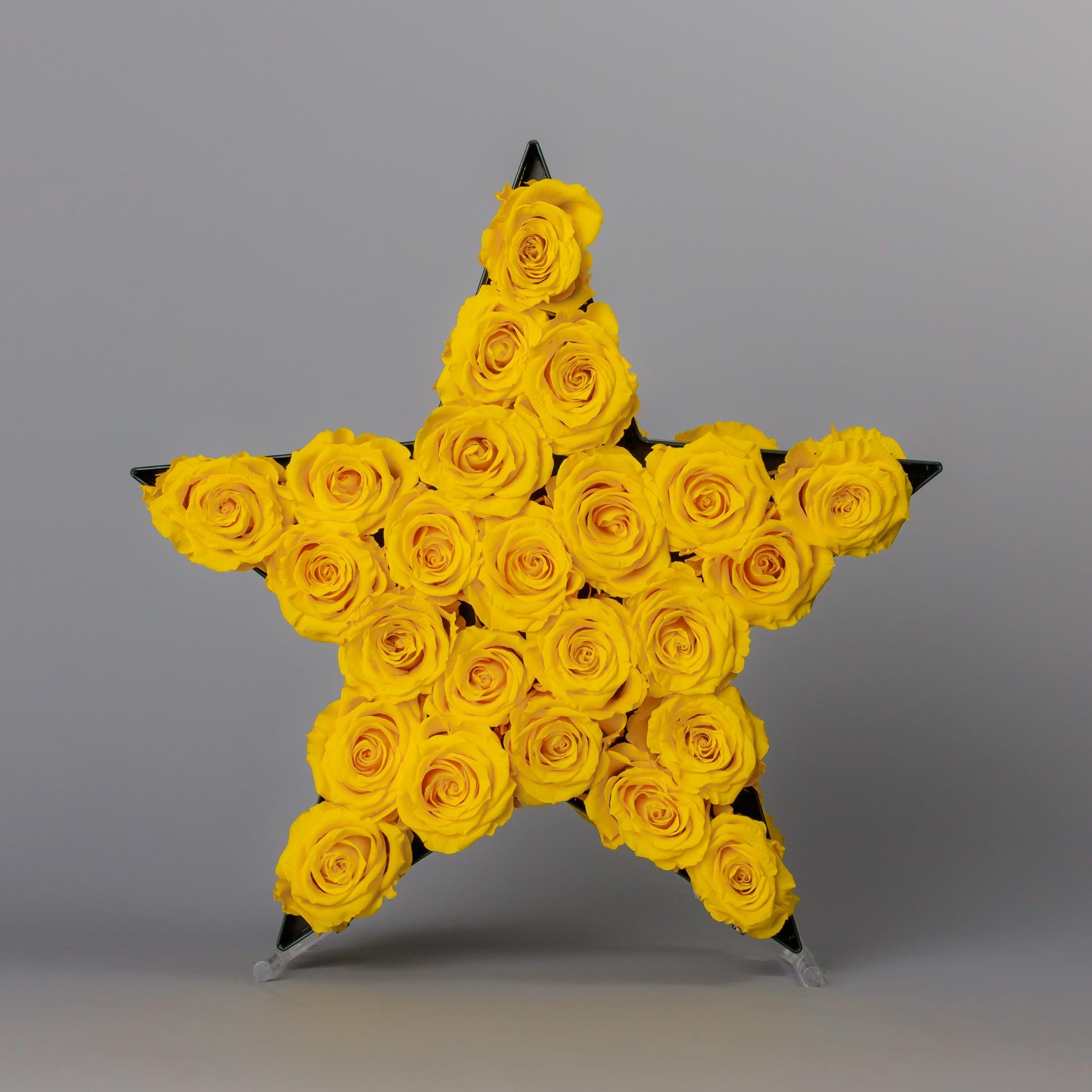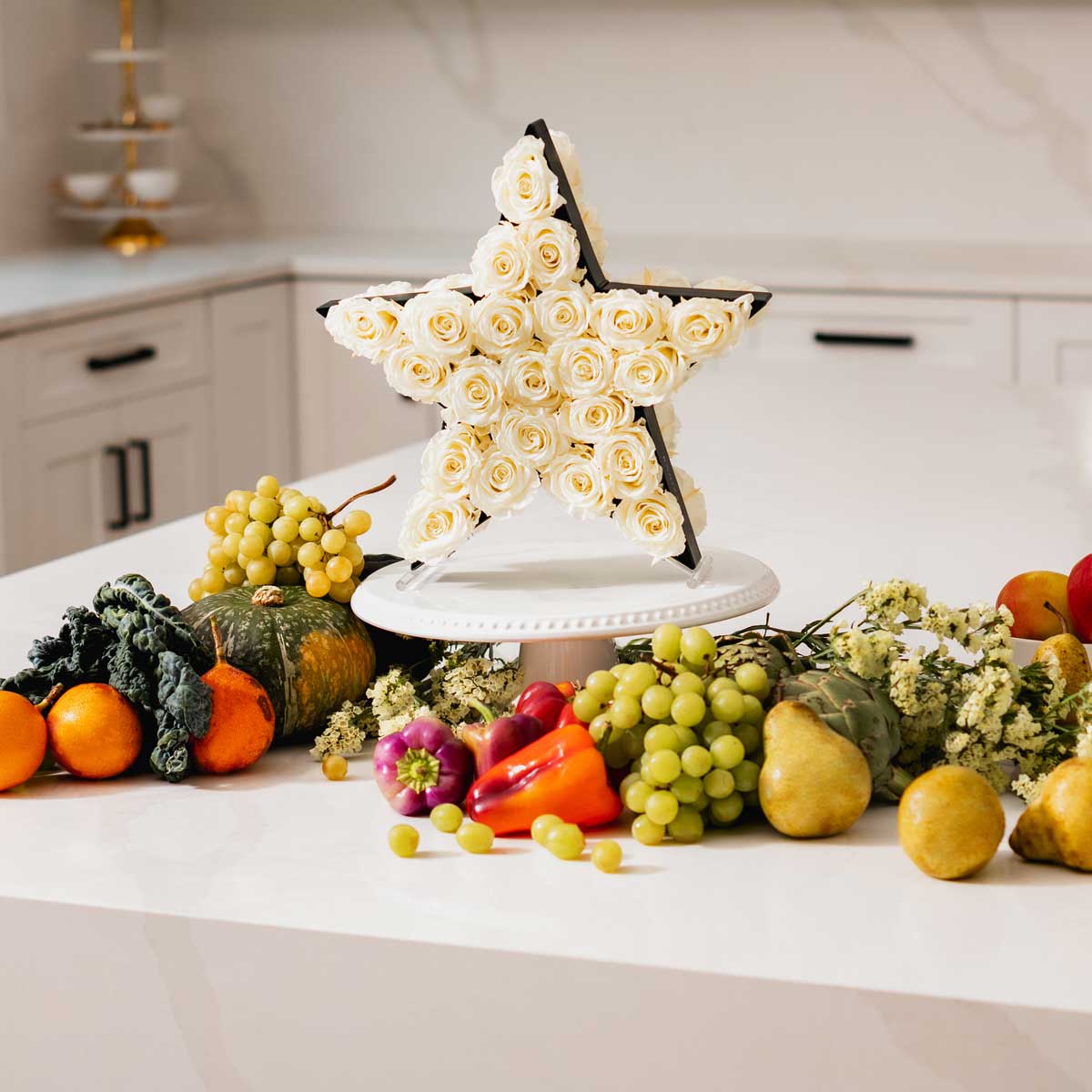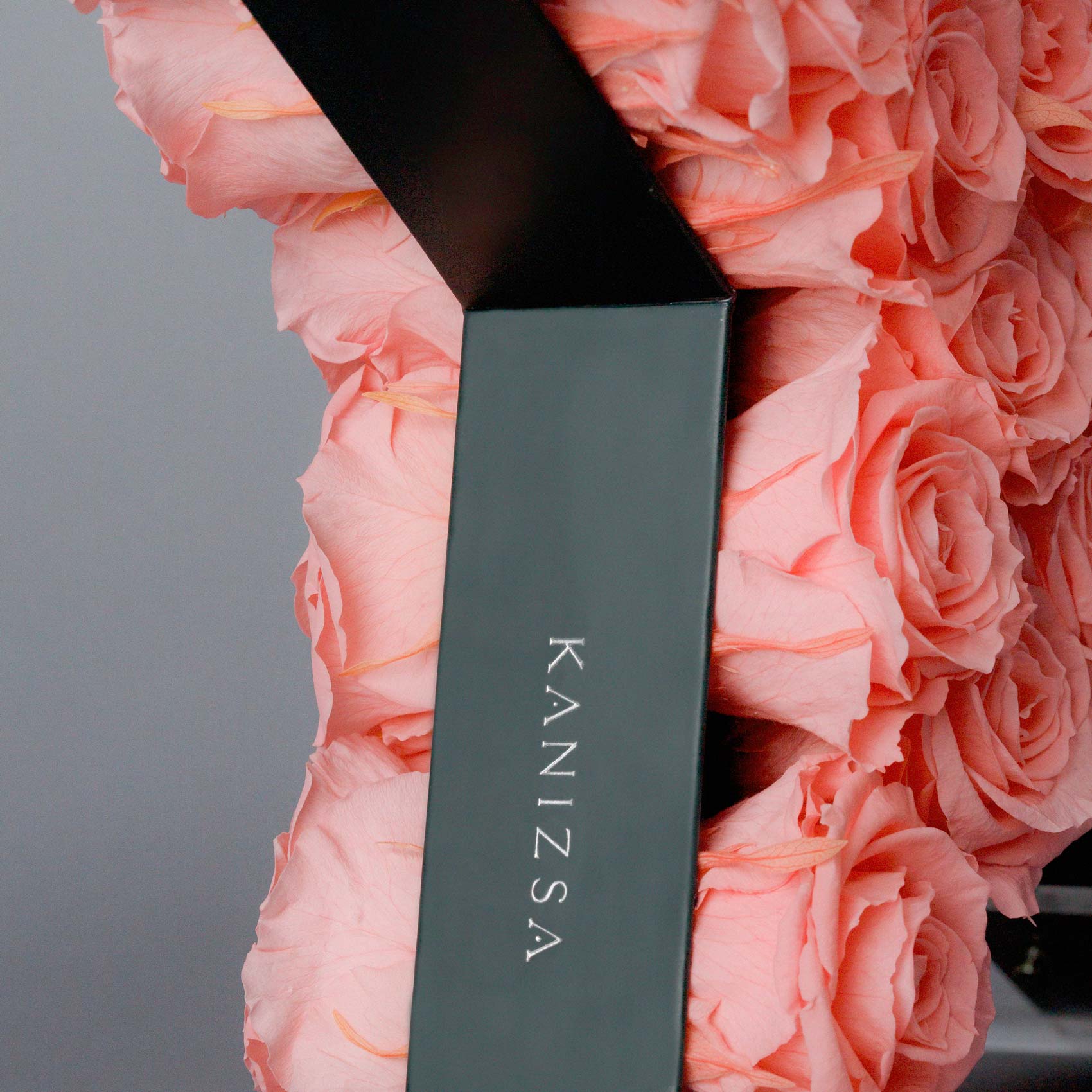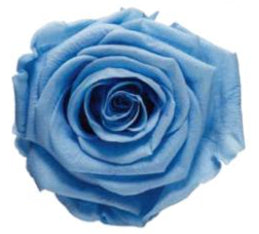 Description
Shipping Information
The stars are infinite embers of light, shimmering as they sit among the cloak of night. These celestial forces symbolize wonder, imagination, inspiration, the pursuit of dreams.


Sculpture size: 13" L x 13.5" H x 4" W
Estrella blooms with 40 to 48 premium Ecuadorian roses. Forest Green Frame.
Free standing 360° sculpture

Lasts for up to a year

At least 50 roses

Order processed within 3 business days

Perfect gift

*For recipients with allergies or sensitivities to scents, we recommend that you choose the scent-free option.
As each arrangement is hand crafted, all sales are final following 1 hour from time of purchase. For any changes please contact info@kanizsaflorals.com.
THE KANIZSA ROSE
Our magical flowers can last years and look and smell as if they were picked yesterday. True beauty is not tied to a trend, and we design our floral sculptures to make an impact for years to come.
MAGICAL ELEGANCE
Elegance beyond comparison, our flower sculptures blend the magical world and the real world. We push the boundaries of what flowers can be to create captivating designs for your space.
HANDCRAFTED
With an eye for every detail, each design is slowly and intentionally crafted by hand. No two sculptures are the same, each flower is picked and placed with care to create a free-standing piece of art that can be enjoyed from every angle.
Complete the Set
Add a second sculpture to your collection and instantly become a Kanizsa Member.
Cosmic Collection